Transform your business with an agile operating model
In an everchanging and volatile IT landscape, where new technologies are constantly introduced, the pressure to deliver more with less is increasing. It is crucial for companies to replace rigid and siloed structures with a proven model to foster better collaboration and optimize processes.
We support your digital transformation
Delivering on your digital transformation is an essential factor to stay at the forefront of competition and to continously meet and exceed the requirements.
We know that our clients have different needs at different times. That's why we serve our clients agnostically and based on their needs - but always built on the same underlying engine: a highly skilled and flexible workforce. Our set-up can give you access to a wide range of services: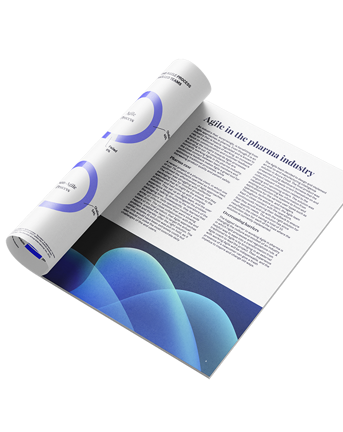 Overcoming rigidity with Agile
How is the pharmaceutical industry benefitting from an Agile approach? This whitepaper investigates how a highly regulated industry see great benefits from adapting Agile.
Connect with our advisors
Schedule a meeting and learn more about how we help our clients succeed with their agile transformations or what your opportunities are with us as an agile expert.